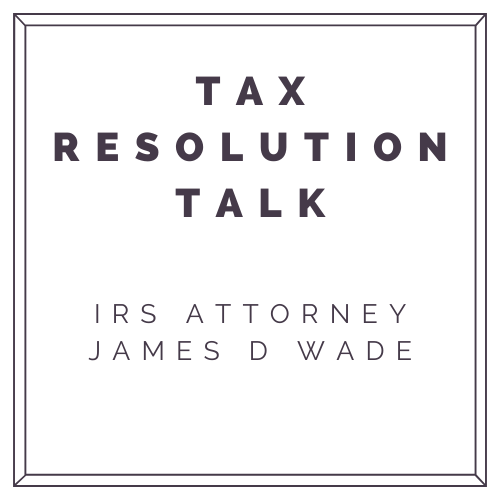 Recently, a fellow attorney asked me to help his client with a tax problem. He asked me to give a call to the IRS and just tell them the client can settle for $10,000. Sadly, nothing is quite that easy when dealing with the IRS.
This podcast is my attempt to lay out how I handle 95% of my client's tax problems. I call it my roadmap to resolution or the 5 steps to resolving your IRS problem once and for all. 
Investigate the client's IRS file
Financial investigation of the client's assets, income and expenses; discussion with client on best options for resolution
Preparation and submission of IRS paperwork
Negotiation of a resolution with the IRS
Appeal of any disagreements with the IRS to IRS Appeals or to US Federal Courts
Some cases require more or less work but this is the general workflow for my case load. As you can see, it is a lot more than just calling the IRS. Hope you find this information enlightening and I always welcome questions about what I've discussed.
If you or someone you know has a tax problem, call our office at 207-502-7181 or email us at jwade@jdwadelaw.com. We will be glad to help you. Otherwise, please enjoy our content and let us know if there are topics you'd like us to discuss.
Share
|
Download(

Loading

)